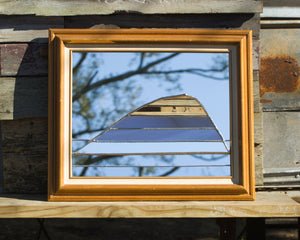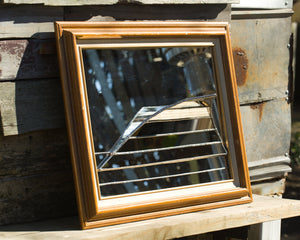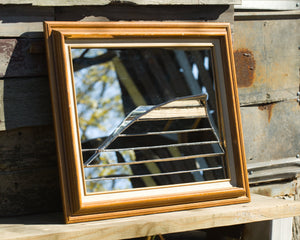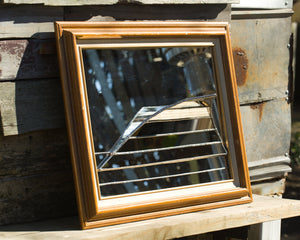 Wave Sculptural Wall Mirror
21" x 25" and 4" deep (off the wall) at the highest points, framed in a found wooden frame.
When I work with mirror, I find myself reflecting on perception; specifically, I am interested in the differences between the way we see ourselves, we want ourselves to be seen, we think we are seen, and how each other person sees us. The relationships between each of these ways of perceiving leave lots of gaps to jump with our imagination. This line of thought drives my sculptural mirror process. I do not make patterns when making work; I let myself find flow by creating a pallet of shapes and colors and arranging them like river stones.
I welcome custom mirror requests!