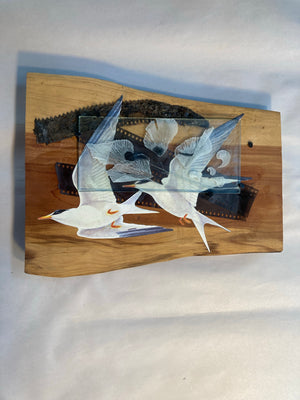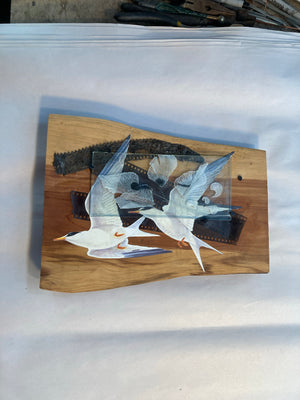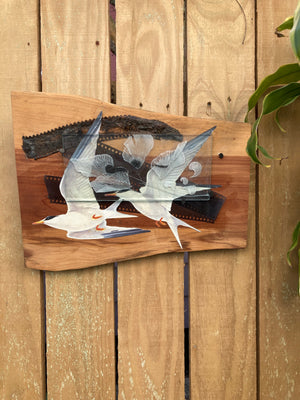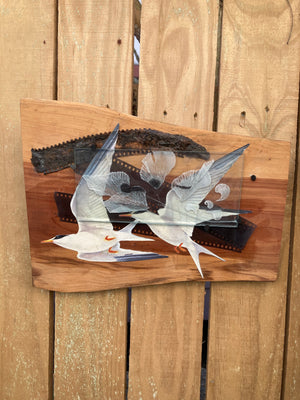 Tern and Maidenhair Fern, Pandemic Collage Collection
This collage is from a collection of bird, plant, politic, found object collages. The glass elements are enverre panes, plants kiln-fused between glass.  
Giant maidenhair fern fused in glass, found film and paper terns are mounted on live edge red cedar.
Approx 9" x 11"