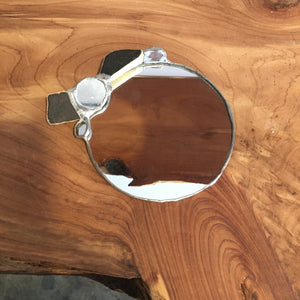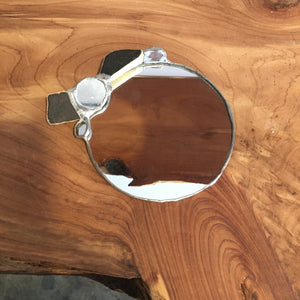 Enverre Wall Mirror Cluster
No two alike, these small wall sculptures are studies in light. They are great for drawing and reflecting light in darker corners and hallways, and shine brilliantly on well lit walls. These objects stand alone and are also very much at home as a set of several (see whole 'mirror cluster' collection to select your favorite grouping). All mirror cut, arranged and soldered by hand with the pleasure and meditation of riverside stone stacking. Ideal as the mirrors to add to your altars, to encourage seeing yourself reflected in your intentions.
This mirror cluster includes river worn found ceramic.
Contact caitlin@caitlinwaugh.com for bulk or custom requests.