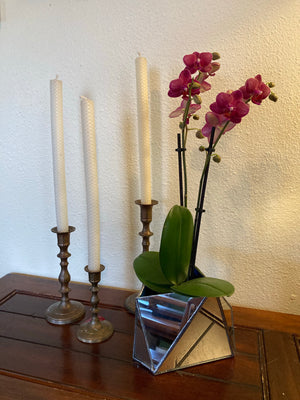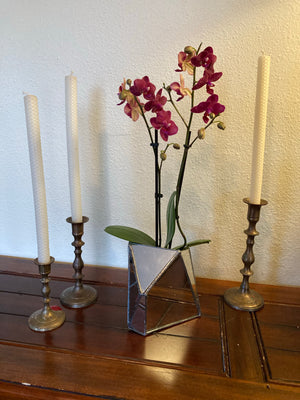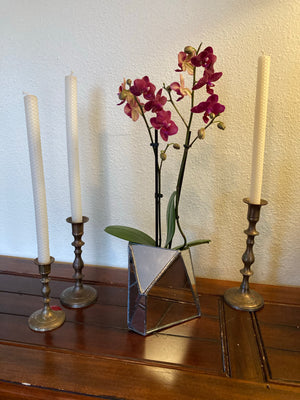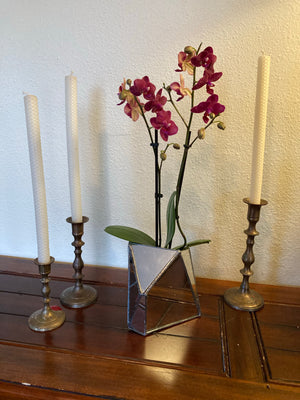 Sculptural Mirror Vase #1
I love making these mirror vases. I build each one in stages, cutting and soldering 
(with 60/40 solder) the mirror together then cutting and soldering the next stage, making decisions as I go. The design process is meditative and almost subconscious — I'm often surprised at the end at how the forms inform themselves. They're inspired by the shapes of mineral, crustacean, seed pods. The mirror has a very 'modern' feel while also having a 'natural' feeling as though they've grown instead of being manufactured. Each piece of mirror has blue backing, the interiors of the vases are blue and then I coat them in rubber so they reliably hold water. Functional as vessels, they also serve to reflect light beautifully. 
This vase is approx 9" x 7"
This mirror vase is from a set of 9 vases I hand built in January 2021. 
I'm happy to make mirror vases or sets of particular rough dimensions by request.