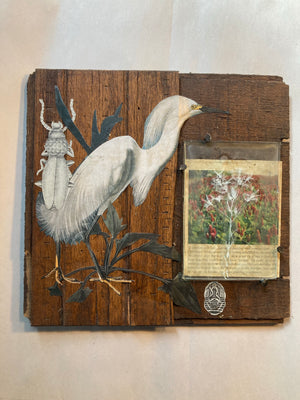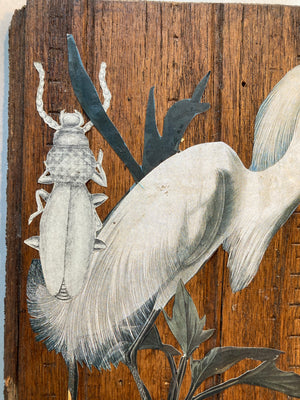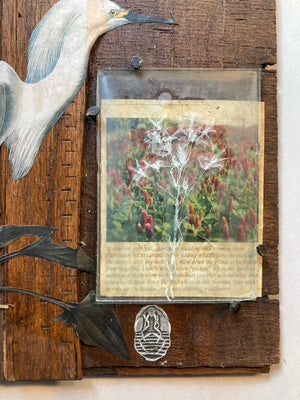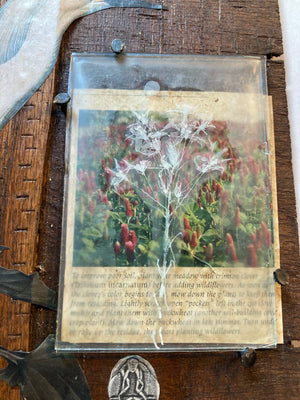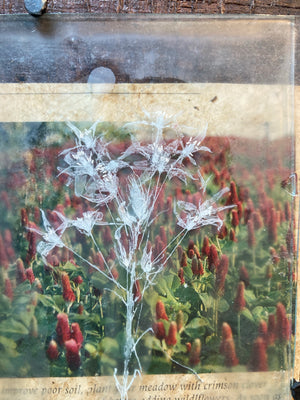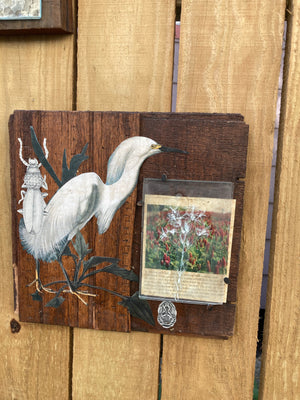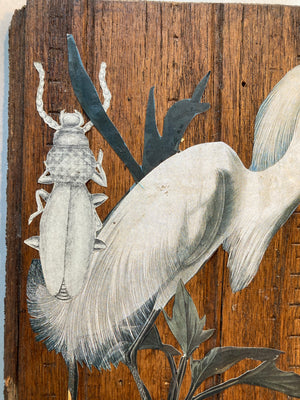 Star of Bethlehem & Snowy Egret, Pandemic Collage Collection
This collage is from a collection of bird, plant, politic, found object collages. The glass elements are enverre panes, plants kiln-fused between glass.  
It includes scarabs, crimson clover and snowy egret collaged in paper and a sprig of star of bethlehem flower fused in glass. 
10"x 10"